SOMETIMES YOU MAKE ERRORS, THAT'S WHAT HAPPENS
One of the best things about being a tycoon who has made a fortune from manufacturing action figures and such like is, The Fiver imagines, that you can fling toys out of prams with giddy abandon. Few people take advantage of that perk as vigorously as Enrico Preziosi, owner of Genoa and founder of the Giochi Preziosi toy-making behemoth. Whenever the 70-year-old is angry or has wind, he expresses his discomfort by throwing out one of his favourite playthings – a life-size football manager usually named Davide Ballardini, who has spent much of his career being hurled to and fro by Preziosi.
Always a good bet to win the Serie A sack race, Ballardini became the first manager to be turfed out of a club in Italy's top-flight this season despite the fact that Genoa are in a far-from-alarming 11th place in the table. "I consider him to be a terrible coach," waaahed Preziosi by way of justification, adding: "He has been fired 13 times in 14 seasons. Only at Sambenedettese in Serie C did he manage to see out a season."
Thus ended Ballardini's third stint as a manager under Preziosi. "Ballardini is a wonderful person but he doesn't know how to put his players on the pitch, he can't do anything," screeched Preziosi, stamping his feet and convincing absolutely no one that he won't be engaging Ballardini again in three months' time. Before then, however, he has moved to hire Ivan Juric, the manager he sacked twice in the 2016-17 season before appointing Ballardini for a third stint. "Juric is a positive coach and it was my mistake to confirm Ballardini at the end of last season," blubbed Preziosi, who is at least big enough to own up to errors. He has even admitted in the past that he goofed by getting involved in football at all, telling Il Foglio in August that "it was a sin of vanity – if I could go back, I wouldn't do it again."
Genoa are not the only club that Preziosi has run. He used to be the mastermind at Como, where he at least demonstrated that he is no worse a judge of managers than he is of players. "We had Lionel Messi on trial when he was 15," revealed Preziosi in 2010. "We rejected him. Sometimes you make errors, that's what happens." The Fiver knows, Enrico, The Fiver knows.
QUOTE OF THE DAY
"I lost the plot and I was saying to him: 'Who are you talking to?' and he went: 'I'm talking to you, you're the guy who gets the ball in the last minute and costs us the game.' So I said: 'It's taken you a week to bring that up and now you're choosing to bring it up before the Spurs game, when we're just about to go out.' Everyone has stopped getting changed and they're all looking in. In the middle of the changing room is a physio table with a pair of scissors on it and I picked up this pair of scissors and went for him. The whole changing room just jumped up and wrestled me to the floor. So, we went out and we were 3-0 down in about 10 minutes" – Dave Kitson makes James Beattie's Tony Pulis run-in seem small-fry as he recalls a Stoke dressing-room ruckus in January 2009.
RECOMMENDED LOOKING
Our Next Generation series returns for its fifth year. Get involved.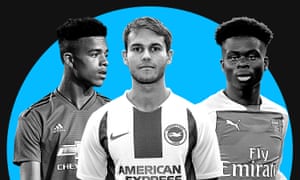 SUPPORT THE GUARDIAN
Producing the Guardian's thoughtful, in-depth journalism [the stuff not normally found in this email, obviously – Fiver Ed] is expensive, but supporting us isn't. If you value our journalism, please support us. In return we can hopefully arm you with the kind of knowledge that makes you sound slightly less uninformed during those hot reactive gegenpress chats you so enjoy. And if you think what we do is enjoyable [again, etc and so on – Fiver Ed], please help us keep coming back here to give you more of the same.
FIVER LETTERS
"Nick Smith (Tuesday's Fiver) suggests that Trent A-A did well to hold Magnus Carlsen at bay for 17 moves. But less well reported was the fact that the game's organiser had given the footballer access to a system that was tracking Carlsen's eye movements in an attempt to give A-A an advantage. Because Carlsen gave A-A 'the eyes' on moves 3 & 7 causing the ultimately match-losing inaccuracies/blunders of Bd7 & b6. So should we be concerned that whenever an attacking genius glances at a patch of pitch then A-A will be magnetically drawn there like Phil Jones is to a treatment table?" – Antony Melvin.
"As it's international fortnight and there's nothing of interest football-wise, perhaps the Fiver could have a 'Best Footballer and Club Name Combo' competition. My vote is for either O'Brian Woodbine, Neveal Hackshaw or Gordon Wild, both of whom are at Charleston Battery. An additional doff of the cap for having Holy City FC on their shirt, which either means they are advertising another club or they promote their nickname more than their actual name" – Noble Francis (more of this sort of thing here – Fiver Ed.)
"As Eden Hazard was talking about going to Spain (Fivers passim), maybe he was wondering whether to stay or go in Spanish, in which case he certainly would have Joe Strummered/Mick Jonesed it as Me debo ir o quedarme or yo me enfrio o lo soplo" – Robin Hazlehurst.
Send your letters to the.boss@theguardian.com. And if you've nothing better to do you can also tweet The Fiver. Today's winner of our prizeless letter o'the day is … Robin Hazlehurst.
BITS AND BOBS
After watching his England side have a goal scratched for offside and two blatant penalties waved away before conceding late on in the 1-1 draw with the flamin' Matildas, Phil Neville was feeling rather funky. "Having VAR at the World Cup does not worry me, the standard of refereeing does," fumed P-Nev.
In news that Liverpool fans will react well to, ex-Everton boss Ronald Koeman has given Virgil van Dijk a boot up the backside. "Virgil has to improve," drawled the Netherlands manager. "Not a lot. But sometimes he is a little too laid back."
Gareth Southgate has told his England side to keep their mouths shut when they play Croatia in an empty stadium on Friday in case TV microphones catch them effing and jeffing.
Belgian bizzies have had a busy morning raiding the living daylights out of the country's clubs in what Big Paper's style guide doesn't allow us to call a probe, but is nonetheless a probe into match-fixing and fraud.
And lucky West Ham boss Manuel Pellegrini has had a busy Spanish roundabout named after him. "Many thanks to all of Málaga for this recognition and the love they have given me," he cooed.
STILL WANT MORE?
From better than Giggs to drinking and drinking: how Ben Thornley battled back.
Nothing says "we are fully committed to growing the women's game" like making the Women's World Cup final the undercard to some other stuff. Marina Hyde gives Fifa one of her regular kickings.
Are goals from the halfway line overrated? Tom Lines tackles one of life's big questions.
Which fruit and vegetables have been hurled at footballers and managers? The Knowledge tackles one of life's other big questions.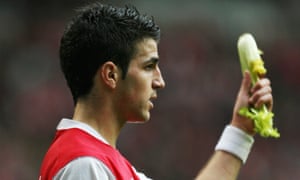 Pompey are buzzing again, whoops Ben Fisher.
And Chris Young on the curious case of Tim Howard, a Yankees owner and Dagenham & Redbridge.
Oh, and if it's your thing … you can follow Big Website on Big Social FaceSpace. And INSTACHAT, TOO!
LUXURY FRONTS
Facebook Comments